Doris Warriner
Professor
PhD University of Pennsylvania 2003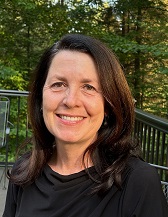 847 467-0568
1812 Hinman Room 205
Doris Warriner is an educational anthropologist who investigates the social, political, economic, and ideological dimensions of language, literacy, and mobility with a focus on the relationship between communicative practices and the lived experiences and learning trajectories of immigrant and refugee families. In her scholarship and teaching, she draws on theories and approaches from linguistic anthropology, educational anthropology, applied linguistics, and literacy studies to show how social practices are influenced by large-scale processes such as displacement, ethnic conflict, immigration, transnationalism and climate change.
Warriner joined the anthropology department at Northwestern University in 2023. Prior to that appointment, she was a Professor of English at Arizona State University. She received her doctorate in 2003 from the University of Pennsylvania. Her dissertation, entitled 'Here without English You are Dead': Language Ideologies and the Experiences of Women Refugees Enrolled in an Adult ESL Program, was awarded the 2005 Outstanding Dissertation Award by the Council on Anthropology and Education, American Anthropological Association. Recent publications have appeared in Theory into Practice, Curriculum Inquiry, the Journal of Multilingual and Multicultural Development, and the International Multilingual Research Journal. In addition, Warriner has edited or co-edited Refugee Education across the Lifespan: Mapping experiences of language learning and language use (published by Springer in 2021); Extending applied linguistics for social impact: Cross-disciplinary collaborations in diverse spaces of public inquiry (published by Bloomsbury in 2021); and Critical reflections on research methods: Power and equity in complex multilingual contexts (published by Multilingual Matters in 2019).
 Currently, one strand of Warriner's research draws upon narrative analysis to illuminate how interactional accomplishments within the qualitative research interview serve as sense-making practices, shape processes of social identification, and construct or challenge interlocutors' moral stances. In another strand of inquiry, Warriner is beginning to explore how migrant youth make sense of the relationship between climate and displacement.