Robert Launay
Professor
PhD Cambridge 1975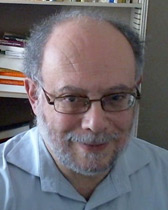 847-491-4841
1810 Hinman Avenue, #205
Research and teaching interests
The history and 'prehistory' of anthropological theory, as well as its contemporary developments; the anthropology of scriptural religions, with particular focus on Islam; the historical ethnography of West Africa; the anthropology of food, particularly French foodways in the American Midwest.
Biography
Robert Launay is a social/cultural anthropologist trained in the United States, England, and France. He has conducted extensive field work in West Africa (specifically in Côte d'Ivoire) with Muslim minorities historically specializing in trade. His first book, Traders without Trade (Cambridge University Press), focused on how this minority was able to adapt to its loss over its former trade monopoly. His second book, Beyond the Stream: Islam and Society in a West African Town (University of California Press), which won the Amaury Talbot Prize for best African ethnography in England in 1992, dealt specifically with religious change and controversy. He has recently edited a volume on Islamic Education in Africa: Writing Boards and Blackboards (Indiana University Press, in press).
After years of teaching the history of anthropology to undergraduates and graduates alike in the department, he has begun research on the history of the discipline, publishing several articles on the history of ethnography in Africa (particularly in French) and, more extensively, on the 'prehistory' of the field. His recently publishd book, Savages, Despots, and Romans: The Urge to Compare and the Origins of Anthropology, traces the ways in which "modern Europeans" came to define themselves with reference to non-moderns (ancient Greeks and Romans in particular) and non-Europeans from the fourteenth to the eighteenth centuries. He has edited an anthology of early sources in anthropology, Foundations of Anthropological Theory: From classical antiquity to the eighteenth century (Wiley/Blackwell 2010)
Most recently, he has begun a project on French foodways in the Midwest, in collaboration with Aurelien Mauxion, a graduate of the program who wrote his dissertation under his supervision. The project takes as its starting point the fact that the Midwest was colonized by France before it became part of the United States. They are looking at how early French settlers adapted to specifically American foods and environments, and how contemporary descendants of French settlers express their identities in terms of what they cook and eat.
In Spring 2018, Prof. Launay spoke at the School of Oriental and African Studies in London, the Université Libre de Bruxelles in Brussels, the Fondazione per le Scienze Religiose Giovanni  XXIII in Bologna, the Ecole des Hautes Etudes en Sciences Sociales in Paris, and the Universities of Bayreuth and Gottingen in Germany.
Recent courses taught
232   Myth and Symbolism
330   Peoples of the World (Anthropology & Islam)
350   Anthropology of Religions (religion in Africa)
370   Anthropology in Historical Perspectives
470   History of Anthropological Theory
474   Seminar in Religion and Values (Anthropology of Scriptural Religion)
475   Contemporary Theory
Selected Publications
Foundations of Anthropological Theory: from classical antiquity to early modern Europe, edited volume, Wiley-Blackwell, 2010


Writing Boards and Blackboards: Islamic education in Africa, edited volume, Indiana University Press (in press).
Savages, Despots and Romans: The urge to compare and the origins of anthropology, 2018
"Islam in Black and White", Comparative Studies of South Asia, Africa and the Middle East, 35, 3, 2015, pp. 641-647.
 "Echoes of the class struggle: Exoticism, religion and politics in Fustel de Coulanges' The Ancient City", Regna Darnell and Frederic W. Gleach, eds., Corridor Talk to Culture History: Public Anthropology and Its Consequences, History of Anthropology Annual, vol. 9, University of Nebraska Press, 2015, pp.81-94.
 "Dyula."  Oxford Bibliographies Online in "African Studies". Ed. Thomas Spear. New York: Oxford University, July 2013.
 "Is Lévi-Strauss Still Good to Think?" Reviews in Anthropology 42:1, 2013, pp. 38-49.
"Myth and Music: the musical epigraphs to The Raw and the Cooked", Histories of Anthropology Annual, 7, 83-90. 2011
"Lewis Henry Morgan," Oxford Bibliographies Online in "Anthropology". Ed. John L. Jackson, Jr.  New York: Oxford University Press, January 2012.
 "New Frontiers and Conversion." In The New Cambridge History of Islam, vol. 6: Muslims and Modernity; Culture and Society since 1800, ed. Robert Hefner. Cambridge and New York: Cambridge University Press, 2010, pp. 254-267.
"Cardinal Directions: Africa's shifting place in early modern European conceptions of the world", Cahiers d'Etudes Africaines L (2-3-4), 198-199-200, 2010, pp. 455-470.
"Lafitau revisited: American "savages" and universal history", Anthropologica 52 (2010) 337-343
With Rudolph Ware III, "Comment (ne pas) lire le Coran? Logiques de l'enseignement religieux au Sénégal et en Côte d'Ivoire. » In Gilles Holder, ed., L'islam, nouvel espace public en Afrique, Paris : Karthala 2009, pp. 127-145
 "Practical Joking." Cahiers d'Etudes Africaines, XLVI (4), 2006, pp. 795-808
"An Invisible Religion? Anthropology's Avoidance of Islam in Africa'" David Mills, Mustafa Babiker and Mwenda Ntarangwi, eds., African Anthropologies: History, Critique, and Practice, CODESRIA and Zed Books, 2006, pp. 188-203.