Thomas McDade
Professor; Faculty Fellow, Institute for Policy Research; Director, Laboratory for Human Biology Research
PhD Emory 1999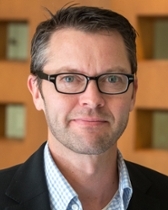 847-467-4304
1810 Hinman Avenue, #202
Research and teaching interests
Human Biology; Biocultural Perspectives on Health and Human Development; Medical Anthropology and Global Health; Ecological immunology; Stress; Health Disparities; Laboratory Methods.
Biography
Thom McDade is a biological anthropologist specializing in human population biology. His work is primarily concerned with the dynamic interrelationships among society, biology and health over the life course, with an emphasis on life course approaches to stress and the human immune system. The development and application of minimally-invasive methods for integrating physiological measures into population-based research is also a major area of interest. Prior research in Samoa, and ongoing research in Bolivia and Ecuador, investigates how local cultural transitions associated with globalization affect human development and health, while research in the Philippines is exploring the long term developmental consequences of early nutritional and microbial environments. He is currently applying conceptual and methodological tools from this work to US-based research on health disparities, with an emphasis on the potential contributions of stress and environments in infancy.
Dr. McDade is also Director of the Laboratory for Human Biology Research, and Director of Cells to Society (C2S): Center on Social Disparities and Health. He is also Director of the Graduate Cluster in Society, Biology, and Health. McDade's work has been supported by grants from the National Science Foundation, the National Institutes of Health, and the Wenner-Gren Foundation, and he was a 2002 recipient of the Presidential Early Career Award for Scientists and Engineers (PECASE).
Recent courses taught  
101   Freshman Seminar – Human Nature: Biological and Cultural Perspectives
306   Evolution of Life Histories
386   Methods in Human Biology Research
314   Human Growth & Development
401   Logic of Inquiry, Biological Anthropology
490   Stratification, Stress, and Health
490   Integrative Semester in Society, Biology, and Health
Select publications, presentations and conferences
2019    McDade, TW, Kuzawa, CW, Borja, J, Arevalo JMG, Miller, G, Cole, SW, "Profiles of gene expression in maternal blood predict offspring birth weight in normal pregnancy." Journal of Developmental Origins of Health and Disease,  June 17:1-7.
2019    McDade, TW, Ryan, CP, Jones, MJ, Hoke, MK, Borja, J, Miller, GE, Kuzawa, CW, Kobor, MS, "Genome‐wide analysis of DNA methylation in relation to socioeconomic status during development and early adulthood", American Journal of Physical Anthropology 169 (1), 3-11.
2013    McDade, T.W., Hoke, M., Borja, J.B., Adair, L.S., and C. Kuzawa.  Do environments in infancy moderate the association between stress and inflammation in adulthood? Initial evidence from a birth cohort in the Philippines. Brain, Behavior, and Immunity 31: 23-30.
2012    McDade, T.W.  Early environments and the ecology of inflammation.  Proceedings of the National Academy of Sciences 109: 17281-8.
2012    McDade, T.W., Tallman, P.S., Madimenos, F.C., Liebert, M.A., Cepon, T.J., Sugiyama, L.S. and J.J. Snodgrass.  Analysis of variability of high sensitivity C-reactive protein in lowland Ecuador reveals no evidence of chronic low-grade inflammation.  American Journal of Human Biology 5: 675-81.
2011    Ludwig, J., Sanbonmatsu, L., Gennetian, L., Adam, E., Duncan, G.J., Katz, L.F., Kessler, R.C., Kling, J.R., Lindau, S.T., Whitaker, R.C. and T.W. McDade.  Neighborhoods, obesity, and diabetes—a randomized social experiment.  New England Journal of Medicine 365: 1509-19. 
2012    McDade, T.W., Woodruff, T.K., Huang, Y.Y., Funk, W.E., Prewitt, M., Kondapalli, L. and C.R. Gracia.  Quantification of anti-Müllerian hormone (AMH) in dried blood spots: validation of a minimally invasive method for assessing ovarian reserve.  Human Reproduction 27: 2503-8.
2010    McDade, T.W., Rutherford, J.N., Adair, L. and C. Kuzawa. Early origins of inflammation: microbial exposures in infancy predict lower levels of C-reactive protein in adulthood. Proceedings of the Royal Society B 277: 1129-37.
2009    McDade, T.W.  Beyond the gradient:  An integrative anthropological perspective on social stratification, stress, and health.  In Health, Risk, and Adversity, C. Panter-Brick and A. Fuentes (eds.), pp. 209-35.
2008    McDade, T.W., Reyes-Garcia, V., Tanner, S., Huanca, T., and W.R. Leonard.  Maintenance versus growth: Investigating the costs of immune activation among children in lowland Bolivia.  American Journal of Physical Anthropology 136:478-484.
2007    McDade, T.W., Reyes-Garcia, V., Blackinton, P., Tanner, S., Huanca, T., and W. R. Leonard. Maternal ethnobotanical knowledge is associated with multiple measures of child health in the Bolivian Amazon. Proceedings of the National Academy of Sciences104: 6134-6139.
2007    McDade, T.W., Williams, S. and J. J. Snodgrass. What a drop can do: Dried blood spots as a minimally-invasive method for integrating biomarkers into population-based research.  Demography 44:899-925.
2006    McDade, T.W., Hawkley, L. C. and J. T. Cacioppo. Psychosocial and behavioral predictors of inflammation in middle-age and older adults: The Chicago Health, Aging, and Social Relations Study. Psychosomatic Medicine 68: 376-381.
2005    McDade, T.W..  The ecologies of human immune function. Annual Review of Anthropology.34: 495-521.
2005    McKenna, J.J. and T.W. McDade. Why Babies Should Never Sleep
Alone: A Review of the Cosleeping Controversy in Relationship to SIDS, Bedsharing and Breast Feeding. Pediatric Respiratory Review 6: 134-152.
2004   McDade, T.W., Burhop, J., and J. Dohnal.  High sensitivity enzyme immunoassay for C-reactive protein in dried blood spots.  Clinical Chemistry 50: 652-654.
2003    McDade, T.W.  Life history theory and the immune system:  Steps toward a human ecological immunology.  Yearbook of Physical Anthropology 46: 100-125.
2002   McDade, T.W.  Status incongruity in Samoan youth:  A biocultural analysis of culture change, stress, and immune function.  Medical Anthropology Quarterly 16: 123-150. 
Back to top