Thomas McDade
Carlos Montezuma Professor & Faculty Fellow at the Institute for Policy Research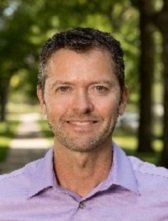 847-467-4304
1810 Hinman Avenue, #202
Research and teaching interests
Human Biology; Population Health; Biosocial Perspectives on Health and Human Development; Ecological Immunology; Stress; Health Inequities; Laboratory Methods.
Biography
Thom McDade is a biological anthropologist specializing in human population biology. His work is primarily concerned with the dynamic interrelationships among society, biology and health over the life course, with an emphasis on life course approaches to stress and the human immune system. The development and application of minimally-invasive methods for integrating physiological measures into population-based research is also a major area of interest. Prior research in Samoa, and ongoing research in Bolivia and Ecuador, investigates how local cultural transitions associated with globalization affect human development and health, while research in the Philippines is exploring the long term developmental consequences of early nutritional and microbial environments. He is currently applying conceptual and methodological tools from this work to US-based research on health disparities, with an emphasis on the potential contributions of stress and environments in infancy.
Dr. McDade is also Director of the Laboratory for Human Biology Research, and Director of Cells to Society (C2S): Center on Social Disparities and Health. He is also Director of the Graduate Cluster in Society, Biology, and Health. McDade's work has been supported by grants from the National Science Foundation, the National Institutes of Health, and the Wenner-Gren Foundation, and he was a 2002 recipient of the Presidential Early Career Award for Scientists and Engineers (PECASE). McDade is an elected member of the National Academy of Sciences and the American Academy of Arts and Sciences.
Recent courses taught 

306   Evolution of Life Histories
386   Methods in Human Biology Research
314   Human Growth & Development
401   Logic of Inquiry, Biological Anthropology
490   Stratification, Stress, and Health
430   Integrative Seminar in Society, Biology, and Health
Select publications, presentations and conferences
For an up-to-date list of publications please visit Dr. McDade's Google Scholar page.