Undergraduate
What is Anthropology?
Anthropology studies humankind from a broad comparative and historical perspective:
The biological evolution of the human species and aspects of the biology of living human populations
The comparative study of living primates
The origins of languages and cultures
The long-term development of human cultures over many millennia
The social life of humans in groups – families, communities, and nations
Anthropologists attempt to describe specific cultural traditions, forms of social structures, languages, and specific transitions in human evolution and cultural history. They compare cultures and societies to assess what cultures are similar or different, and why.
Anthropology is at once a biological science, a social science, and one of the humanities.
How do I declare my Anthropology Major/Minor?
How do I declare a major or minor in anthropology? Which courses count toward the major or minor? What are the different subfields or concentration areas in anthropology? How do I get involved in research? The Undergraduate Advisor (UA) will be able to answer these and other questions about the anthropology undergraduate program. The UA is responsible for approving and signing all Declaration of Major forms, all transfer credits, study abroad approvals and credit evaluation/transfer and, most importantly, all petitions to graduate. All Northwestern undergraduates who are interested in the major, the minor, or who want to talk about anthropology at the undergraduate level at Northwestern are encouraged to meet with the UA. Office hours for the UA are by appointment. Please email the Director of Undergraduate Studies to schedule an appointment.
The Director of Undergraduate Studies for Anthropology is:
Prof. Erin Waxenbaum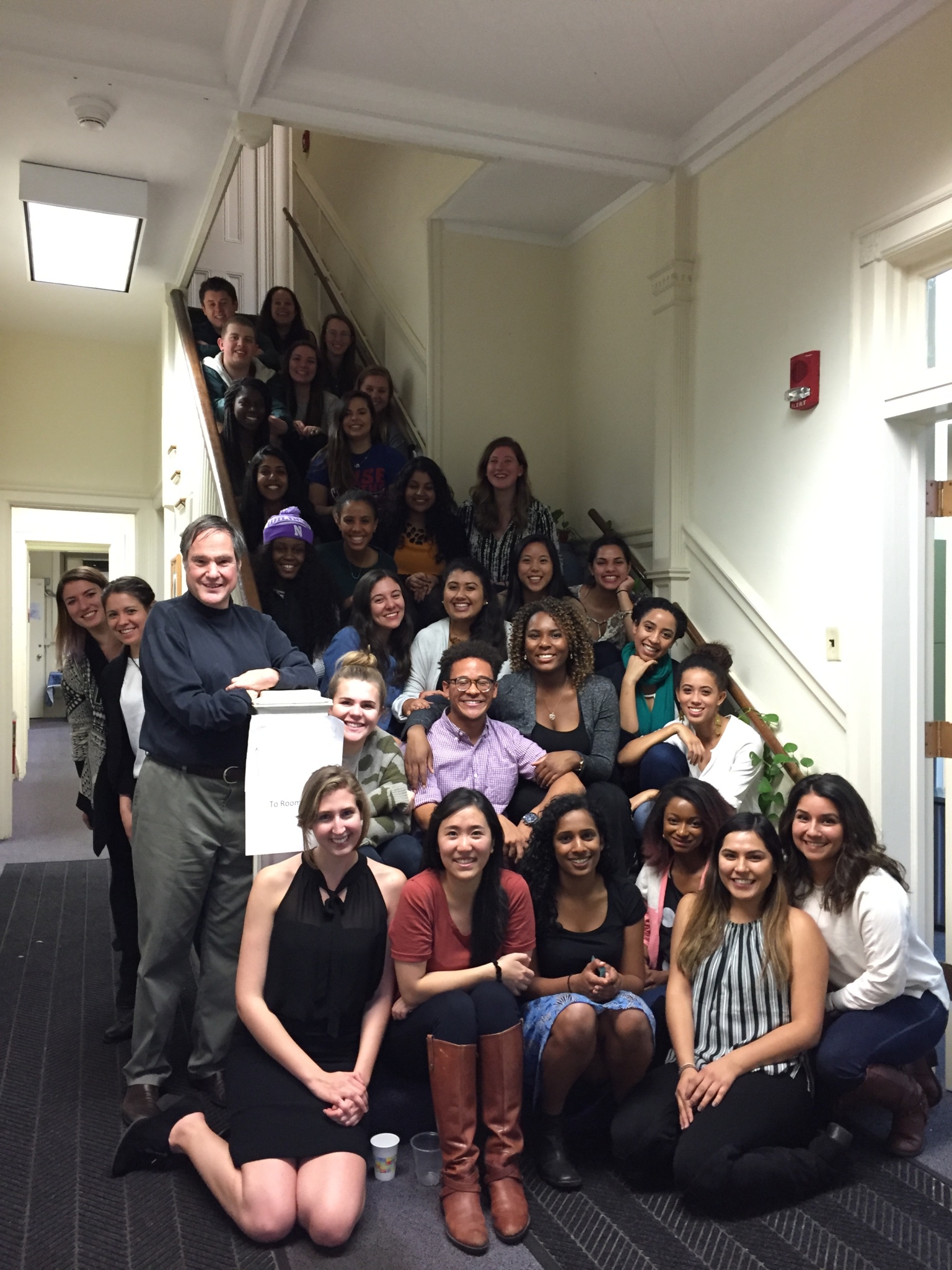 Poster Session Participants Fall 2016
Learn more about studying anthropology at Northwestern